Load Exchange Mailboxes from CSV
Export list of mailboxes name to CSV file
After successful login, if the automatic mailbox listing has failed to retrieve all the mailboxes name then you can load all the mailboxes name using .csv file.
Generate CSV file
Execute the below commands on your Exchange Management Shell (Run as Administrator).
1: On your Exchange Server Computer, Run the Exchange Management Shell (Run as administrator)
2: Execute the below command
Get-Mailbox -ResultSize Unlimited | Select-Object PrimarySmtpAddress, DisplayName | export-csv "C:\Mailbox_Names.csv"
Result:

Load Mailboxes From CSV File
Click the 'Load Mailboxes From CSV File' button to load the csv file.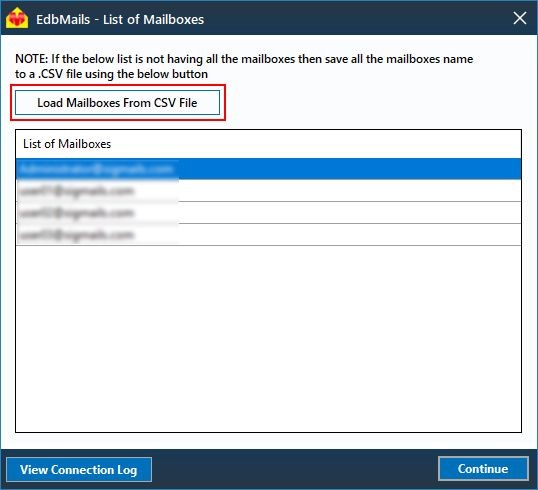 Select the csv file.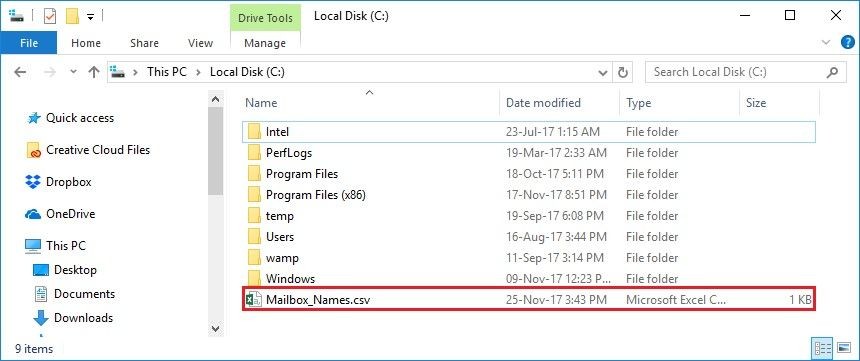 Click the 'Continue' button.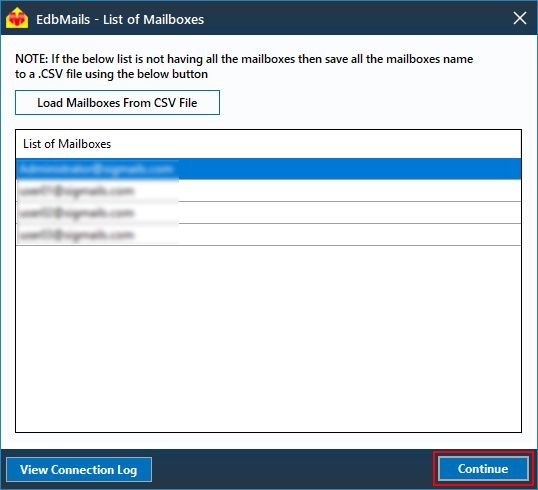 Get started today
Recovery, Migration and Backup all-in-one application
EdbMails Demo / Trial Version
Step 1. Download and install EdbMails
Step 2. Click the 'Start Your Free Trial' button
You have selected Personal Bundle license. Using this license, you can recover and export EDB files,
PST files and OST files to PST. For Office 365 and Live Exchange Migration, choose the suitable plan.
EDB Recovery Personal Edition