Migrate
GAL and All Address Lists

easily

EdbMails Exchange migration tool can help you migrate and share Exchange mail-enabled objects between forests enabling users in one or both messaging organizations to learn about other groups and users.

GAL migration allows you to share e-mail-enabled objects with other Exchange organizations, as well as Office 365, which allows you to access another organization's user and group data.

Get Started Now!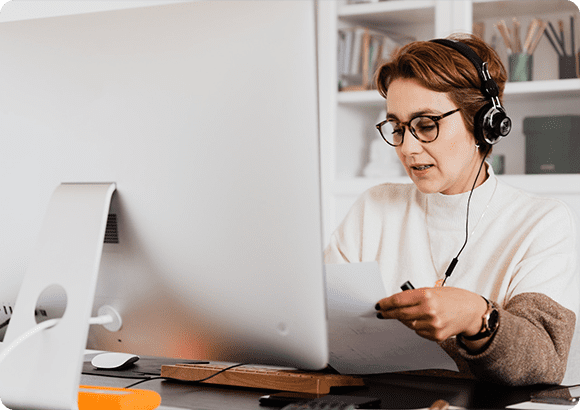 EdbMails can assist you in migrating Global Address and All Address Lists from Exchange 2019, 2016, 2013,
2010, 2007, and Office 365 into a user's mailbox contacts folder.
Note: EdbMails application must be installed on the Exchange server machine to migrate GAL and Address Lists from the Exchange server
How does migrating
GAL and All address list

help?
Discover some of the most prevalent GAL migration scenarios.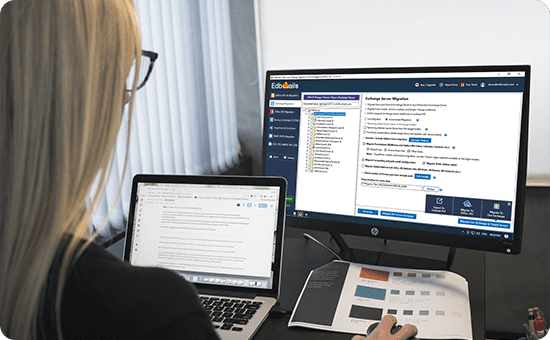 Cross-forest

Exchange
deployment

Many businesses have multiple Active Directory (AD) structures and as a result, users will be unable to find other employees' email addresses in Outlook's GAL. EdbMails can migrate all GAL email addresses to the admin user contact folder as part of the Exchange migration.
Company Mergers and
acquisitions
When a company merges or acquires another, EdbMails Exchange migration allows all users and group information to be shared with Outlook / Exchange users in the GAL.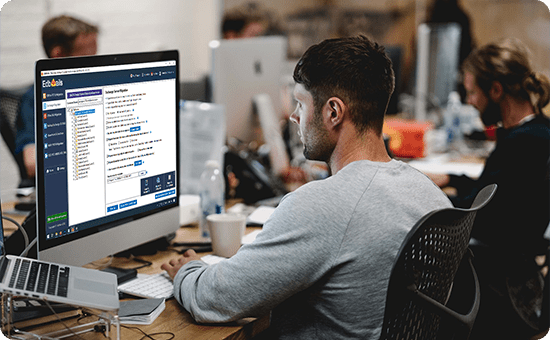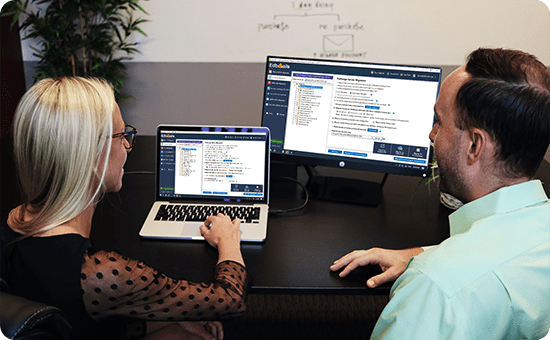 Share email addresses with
your partner's Exchange server
If your company has a partner company with whom you regularly communicate, GAL migration will allow you to share and sync user information in the Global Address List for Outlook and Exchange users.
Advantages

of using EdbMails for GAL Migration
Key features to ensure a smooth and stress-free operation.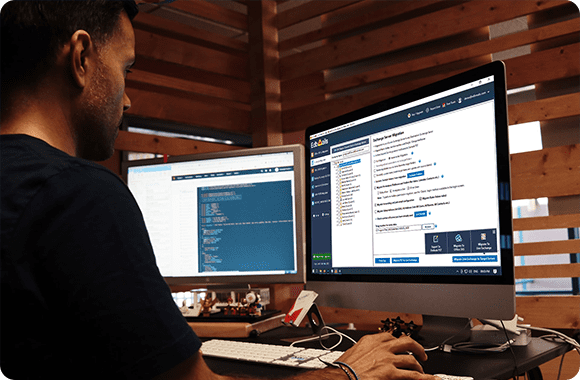 Migrate all the contacts of GAL from every domain of your Active Directory.
Export and import contact information with partner organizations (Active Directory, Office 365).
EdbMails supports migrating to / from Exchange Servers 2019, 2016, 2013, 2010, and 2007 as well as Office 365.
The application is quick to install and easy to configure. (Works on all Windows operating systems and Windows servers).
No technical knowledge is required to perform GAL migration.
The user interface is simple to understand and use.
Direct migration from Exchange to Exchange and Office 365.
EdbMails


GAL and All Address Lists migration Tool
Migrate Global and All Address List between any Exchange server and Office 365
Thanks a lot. Your software keeps me out of trouble this year. Keep doing your good work and tell the team you're an A++ company.
– Martin Cauvier
Drummondville, Canada

EdbMails EDB to PST converter just an outstanding tool and software has a user-friendly feature that helps me to recover my damage Exchange EDB emails. Thanks to the creator of this application.
– René Corten
Bruehl, Germany

I was looking for Exchange 2007 to Office 365 migration tool. I had tried to move from Exchange 2007 to cloud Office 365 using EdbMails software. EdbMails worked great and it helped me a lot in Exchange Server to Office 365 migration.
– Renee Kontson
Estonia

New Interface is just Amazing! All in one makes my day.
All I can say is its an amazing renovation of your site
– Dan
New York, United States

Having used EDBmails EDB to PST on numerous occasions I have always had success with recovering the data I needed.
The software is easy to use, the interface is clean and intuitive. The support is excellent and I wouldn't have any problem recommending this software
– Daniel Butterworth
United Kingdom

I must say, your responsiveness and effectiveness is VERY IMPRESSIVE.
My expectations were well exceeded by your brilliant EdbMails Exchange Server recovery service.
– Anthony Bonomini
Australia

I've used EdbMails for Exchange Server Recovery, which worked very well for exporting directly from .edb Exchange databases to standalone .pst files. Great for recovery. The team behind this project is very friendly and ready to walk the extra miles to fix any issue you have with installation or extraction. They helped me to retrieve a pst file from a backup EDB without using any exchange server. I was extremely pleased how they handled any small problem and they did not rest until the job was done.
I am recommending to everybody to use EDBs services , they are great ! – Stefan Suba
Mississauga Canada

Just to let you know that the exports to PST are going great.
I have done about 30 mailboxes now and the largest so far is a 50GB PST. Great software.
– Steve Linter
United Kingdom

Amazing PST file repair software to recover confidential emails from corrupt Outlook PST File.
This software is proved to be secure and free. Big thanks to the EdbMails Experts.
– Joey
USA

I have used the EdbMails to recover and migrate my Exchange EDB file to Office 365.
Nice software... I will indicate to my friends ...
– Paulo Matos
Santo Andre, Brazil

Votre logiciel fait ma journée"...
Merci beaucoup.
– Svlosk
France

Your support is very hot. Good going. Thank you.
– Rock Asselin
Canada

I have tried several software for migrating Exchange, and your seems a nice solution.
– Jomi
Portugal

Lamentably, only couple of days back, I had lost all my association mails alongside considerable rundown of contacts and Recently I have used EdbMails EDB to PST Converter Software and it really worked like a pearl.
– Renato
Switzerland

This product recouped nearly everything which we had lost when our Exchange Server got slammed. Great product.
– Melvin
Amsterdam, Netherlands

It is in fact a great product
You've saved myself countless sleepless nights of manually exporting individuals mailboxes of 10GB+ to PST and then importing back again to O365
– Ignatii
Canada

YOU SAVED MY DAY !!!!!! :) Thanks a lot,
I like your software, it's easy working and simple.
– Manuel
Sinsheim, Germany

I bought your software and it is really easy, it has perfectly exported my client's old Exchange 2010 to Office 365, Thank you EdbMails Team!
– Salaberry-de-Valleyfield
Canada

I have used EDB to PST and EDB to O365 with the converter tool, and I like the way it works!
– Daniel Friedhoff
USA

One thing that you have the best app for the Exchange. I have tried several other software, but EdbMails is outstanding.
– Jaime Figueras
Madrid, Spain
All-in-one Exchange migration tool
Migrate On-premise, live Exchange, Hosted Exchange and legacy Exchange
EdbMails Demo / Trial Version
Step 1. Download and install EdbMails
Step 2. Click the 'Start Your Free Trial' button
You have selected Personal Bundle license. Using this license, you can recover and export EDB files,
PST files and OST files to PST. For Office 365 and Live Exchange Migration, choose the suitable plan.
EDB Recovery Personal Edition