Hi,
How may I help you?
Start Chat
Step by Step Guide to Export Emails from EDB files using EdbMails
Step 1: Account Creation
Create a Free Trial account with EdbMails
Note: EdbMails requires account signup, to ensure your application access security. EdbMails is an OFFLINE EDB to PST recovery tool and authentication is just limited to application login and EdbMails will not keep your database details on cloud.
Video Tutorial for Edb to PST Export
Step 2: Setup Download and Installation
a. Download the EdbMails setup and install it on your computer where you have your Offline EDB file that you wish to recover.Download
b. Double click the EdbMails setup (EdbMailsSetup.exe) to start the installation process.
c. On the Welcome page, click "Next >" to proceed. And to complete the installation, follow the instructions that appear on the installation screens accordingly.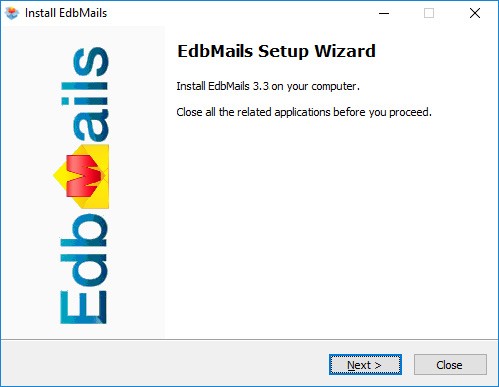 Step 3: Application Login
Upon completing the installation, application login screen will be displayed. Enter your email address and password that you have used while creating EdbMails account and Click the "Login"
Step 4: Selecting EDB file for Recovery and Export
On successful login, Select the Export Method as "Export Exchange EDB file"


In the next screen select the EDB file that you wish to recover and export emails from the same to a PST file.
Click the "Browse for EDB" button to navigate to where the EDB is located. If you are using Exchange 2003, EdbMails will automatically look for the corresponding STM file in the same location. If you are using Exchange 2007 or above, STM file is no longer used.
Now click the "Continue" button to start the recovery operation.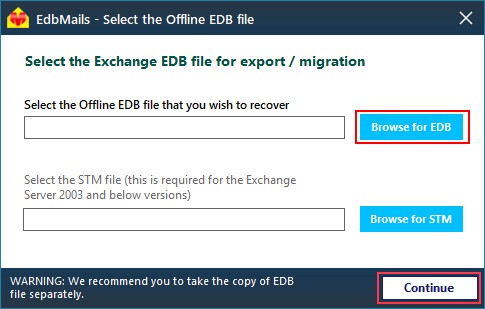 Step 5: Export EDB to a PST, Office 365, Live Exchange file
a. Select the location to store the exported PST file by clicking the "Browse" button.
b. Right click the Tree view and select the Mailbox / folder that you wish to export to a PST file. Choose the "Export Selected Mailboxes / Folders to PST / Office 365 / Live Exchange" popup menu item to continue with the export operation.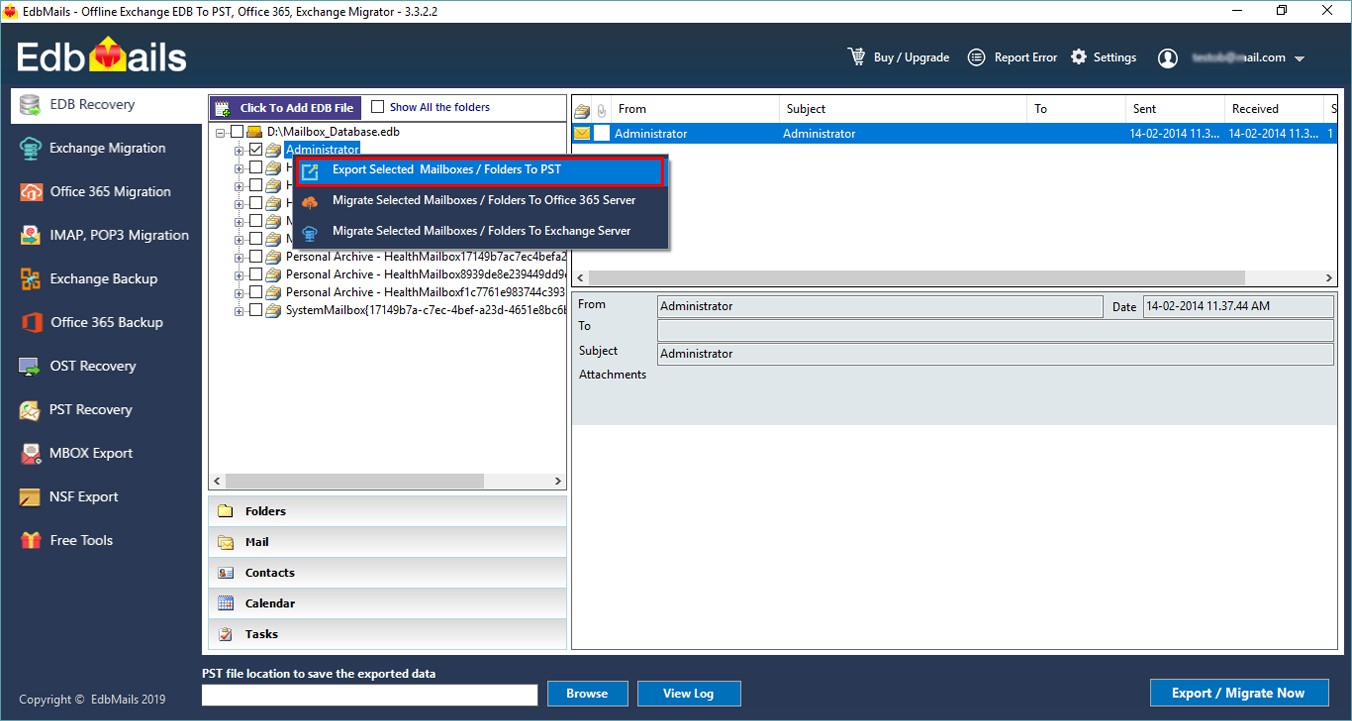 c. Select "Export Selected Mailboxes / Folders to PST file" and click continue.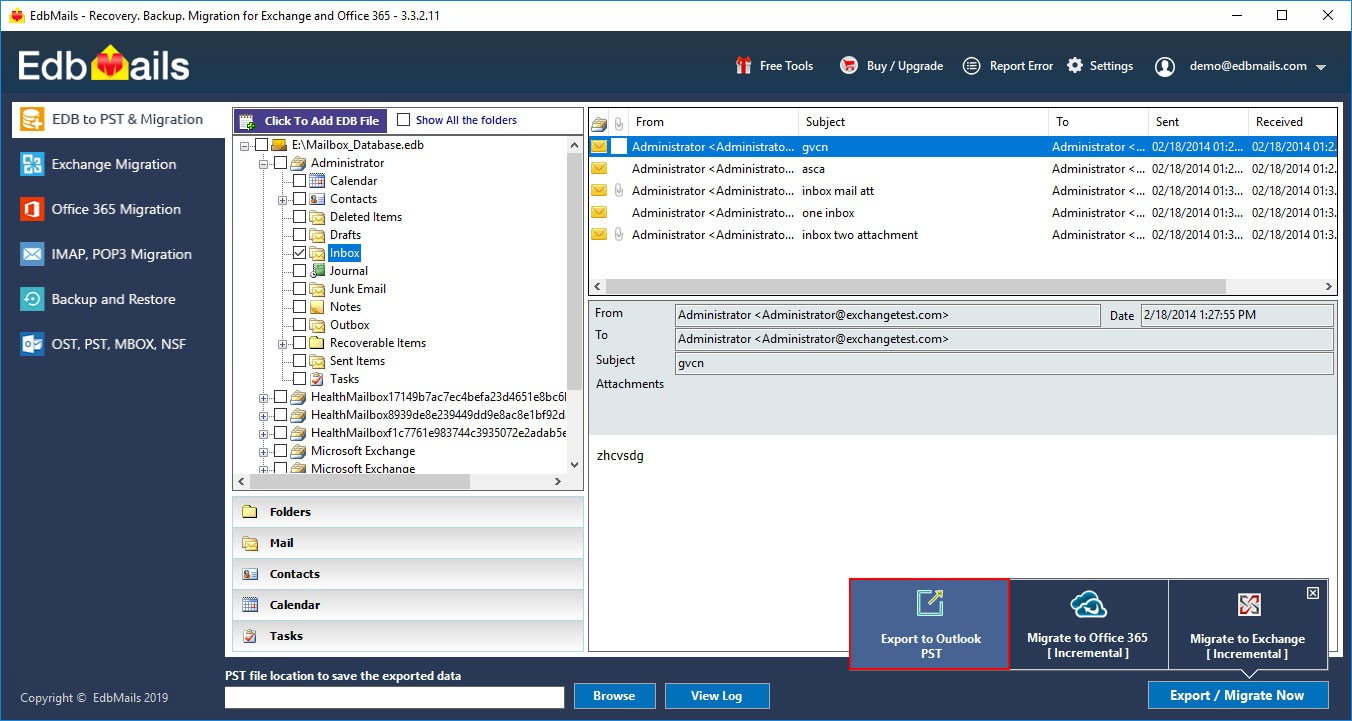 d. Choose the needed mailboxes and click on "Export EDB to PST" as shown below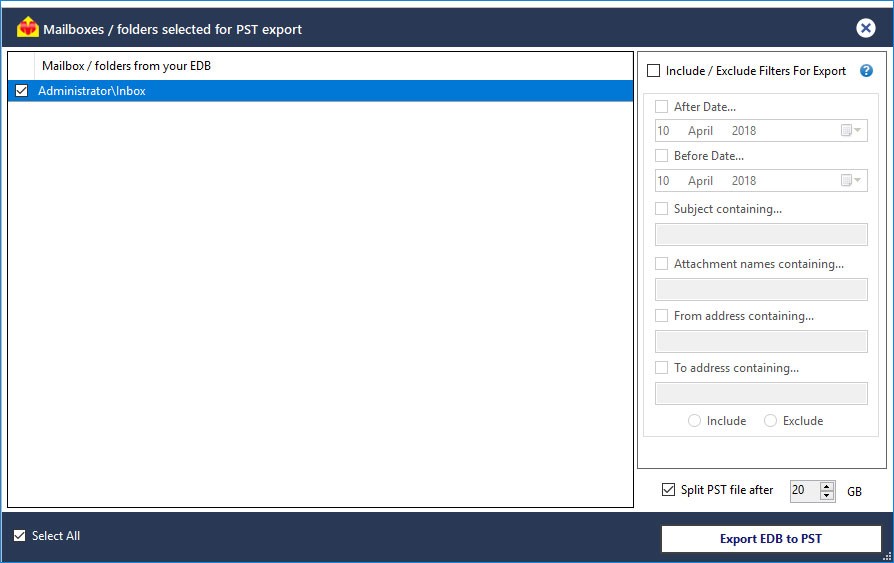 e. During export operation, the progress will be displayed as shown in the below screenshot.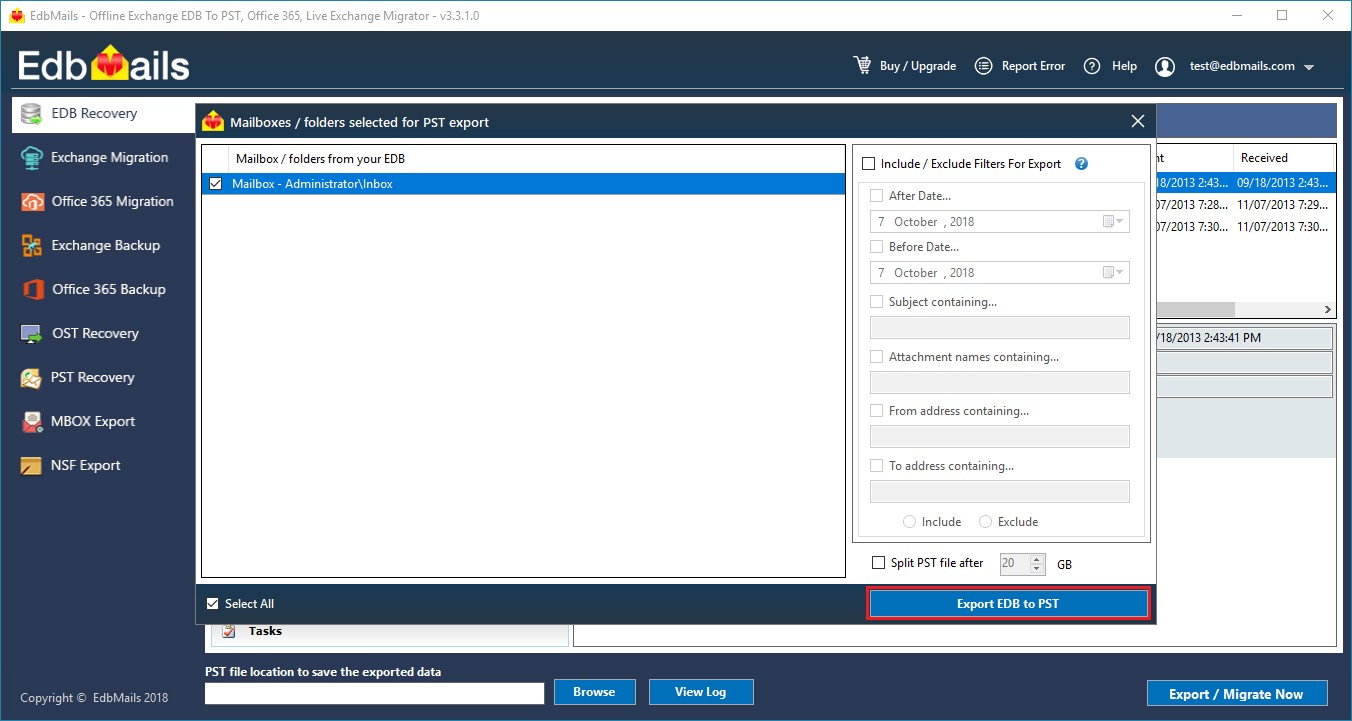 f. Once the Export operation is completed, the message "Export operation has been completed." will be prompted. You can now, open the exported PST file using Microsoft Outlook and verify the emails, Calendars, Contacts etc., items accordingly.