Office 365 (Microsoft 365) Backup
Backup, encrypt & restore Office 365 mailboxes and mail data

Best method to
backup and restore

O365 data
Securely Backup all data on your local storage without relying on IT administrators or cloud services.
Incorruptible incremental Office 365 backup
Backup Office 365 data with complete peace of mind and without worrying about size limitations, oversized file corruptions or risk of possible data loss. EdbMails backups are incremental and only the newly added items are considered during consecutive backups.
Learn more
Granular Backup and Restore
Perform granular brick-level Office 365 tenant backup/restore jobs on specific mailboxes, folders, contacts, individual emails, attachments, files, or items, allowing you to backup/restore precise individual items rather than an entire mailbox.
Learn more
Consistent folder structure
EdbMails ensures that the backup copies are an exact replica of your Office 365 mailboxes with no modifications to the original data. This means that there won't be any changes to the existing folder structure or their hierarchy when the backup is restored.
Restore the backup anytime
EdbMails allows you to backup sensitive Microsoft 365 business data locally, eliminating the risk of information leaks and other security concerns associated with third-party cloud storage. Restore the backup to any Office 365 tenant by having complete control over the backed-up data.
Learn more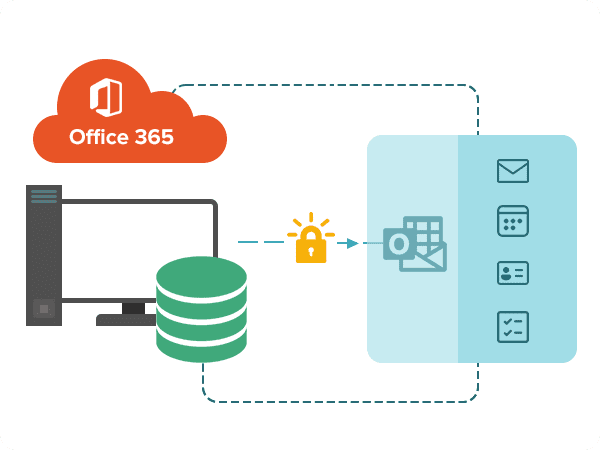 Backup Office 365 mailboxes in
3 easy steps
Get the process done within minutes and not months.
Step 1: Download Office 365 backup tool

Download and install EdbMails Office 365 backup solution on your computer which takes no more than 5 minutes.

Get Started Now!

Step 2: Connect to the Microsoft 365 tenant

Login to your Office 365 tenant by entering your credentials and select the mailboxes and folders that you wish to backup.

Watch it here!

Step 3: Start the Office 365 backup process!

Select the encryption method (Default or Private), select the backup location to save the file and start the operation. That's it!

Try it step-by-step!
How can
EdbMails Office 365 backup

help you?
Secure and reliable backups protect your data and keep you compliant.
Manage Office 365 Hybrid mailbox backup
Regardless of the source of the mailbox, you can backup all Office 365, On-premise, and Hosted Exchange server mailboxes from a single application and retain the backup forever in your environment.
Convenient multi-location backup
EdbMails allows you to backup your Office 365 mailboxes to multiple locations such as a network / shared drive, virtual machine, remote server or straight to your desktop computer for disaster recovery.
Learn more
Prevent accidental Office 365 data loss
With EdbMails backup solution, you can quickly restore the data from accidental mailbox deletions, data deletions, ransomware threats, mailbox accessibility issues saving you precious time and efforts.
Learn more
Free up space on Office 365 tenant
Backup entire mailboxes, large attachments and folders that are taking up unnecessary space eliminating the need to retain and pay for inactive Office 365 mailboxes that you no longer use.
Protect O365 data from retention policy changes
EdbMails backup and restore makes it simple to avoid Microsoft 365 mailbox retention policy changes that can be difficult to keep track of. A secure local backup is the best method for extending and simplifying data access without worrying about policy changes.
Backup to comply with legal requirements
Using EdbMails, you can backup users' mailboxes who are no longer in the organization and restore them to meet the legal requirements in a timely manner without the fear of expired user-licenses. In addition, EdbMails is GDPR compliant and ensures that all your Office 365 local backups are also compliant with such regulations.
Office 365 Backup

Features
Key features to help you complete the task and more.
Incremental Microsoft 365 Backup
EdbMails backups are true incremental and highly compressed consecutive backups which copies only the newly added items to your mailbox, saving bandwidth, disk space, and time.
Learn more
Monitoring and diagnosing
EdbMails automatically tracks the progress of all ongoing backup and restore operations and provides a comprehensive summary of all backed-up folders, mailboxes, and items, making it easier to troubleshoot any unforeseen scenarios.
Learn more
Multi-item backup and restore
Backup various mail items such as Calendar, Contacts, Alias / Distribution Groups, Tasks, Notes, Data Journal, Massive Mailboxes (50GB+), Email Categories, Folder & Calendar, Calendar Permissions, Meeting Invite Integrity / Status and so on without size limitations.
Backup with include / exclude filters
By default, EdbMails performs a full backup. However, using the filter settings, you can backup the items based on Date, Subject, Attachment etc. This allows you, for instance, to backup Office 365 data between two dates or emails from a specific domain / sender address and so on.
Learn more
Easy Office 365 multi tenant restore
Following a backup with EdbMails, you can restore your mailboxes and mail items to the same or a different Office 365 tenant / Exchange server, giving you complete flexibility, such as restoring from an On-premise Exchange server to Office 365 or from a Hosted Exchange server to a live Exchange server.
Who can use
EdbMails Office 365 backup?
A single backup tool serving the needs of various users.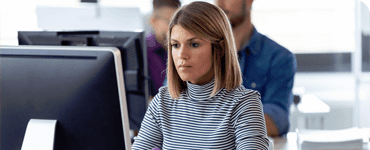 For Individuals
EdbMails Office 365 mailbox backup license can be used by personal and technical users for personal backup of their data. It is also ideally suited for data recovery companies to provide data extraction to their customers.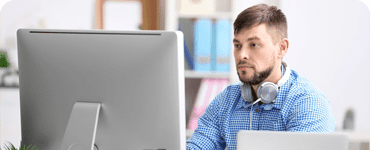 For Professionals
EdbMails is customized for business units and corporates who are looking for a quick backup software for Office 365 and to restore their mailboxes in a few clicks.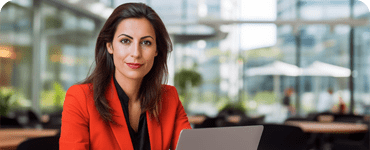 For Enterprises
The specialized pricing plans are suited to backup as large as 2000 mailboxes or complete tenants for large corporations, organizations, Government and Educational Institutions without a hassle.
Complete
Security

Guaranteed
Secure Office 365 backups which ensure complete Peace of Mind.
EdbMails places a high value on security and uses TLS encryption and secure OAuth 2.0 modern authentication for Office 365 login.
You can protect your backup data with the default AES 256-bit military data encryption or your own private key, ensuring that your backup copies are always protected.
EdbMails is ISO certified and adheres to Microsoft's migration and backup flow, so you can be confident that the entire migration process is secure.
In addition, it supports Multi Factor Authentication (MFA) for an extra layer of protection and does not store or retain your credentials anywhere on its servers.
Frequently asked
questions
How does EdbMails Office 365 Backup work?

EdbMails supports both one-time and continuous backups. The first backup created is an entire data backup and the continuous (consecutive) backups are incremental (only new changes and updates from the source are considered for backup). You can restore the encrypted backup file at almost any level i.e restore the entire mailbox or specific folders to the target Office 365 or Exchange with the application's granular restore facility.

How to perform Office 365 migration and backup using EdbMails?

Does Office 365 backup data by default, and why do I need a backup?

Office 365 native backup solutions are insufficient to cover all types of protection, which is why EdbMails Office 365 backup can be the ideal solution for all of your requirements. Office 365 backups are essential for restoring data in the event of accidental mailbox deletions, ransomware threats, or having a duplicate copy of your data in another location during worst-case scenarios. Learn More
Does EdbMails provide a facility to backup SharePoint and OneDrive data?

Can I backup Office 365 Public folders and Shared mailboxes using EdbMails?

Is EdbMails Office 365 backup a cloud backup service?

No. The primary function of the EdbMails Office 365 backup is to create a local backup which helps in meeting legal requirements for data archiving, backup, and recovery. It is always safer to protect your data by keeping backups in-house rather than using a third-party cloud service. Learn More