Advanced settings and options
Migrating an Office 365 tenant to another requires proper planning with advanced techniques. EdbMails provides advanced settings and additional mailbox options for the effective migration process. You can set the parameters as per your requirement prior to the migration job.
Settings: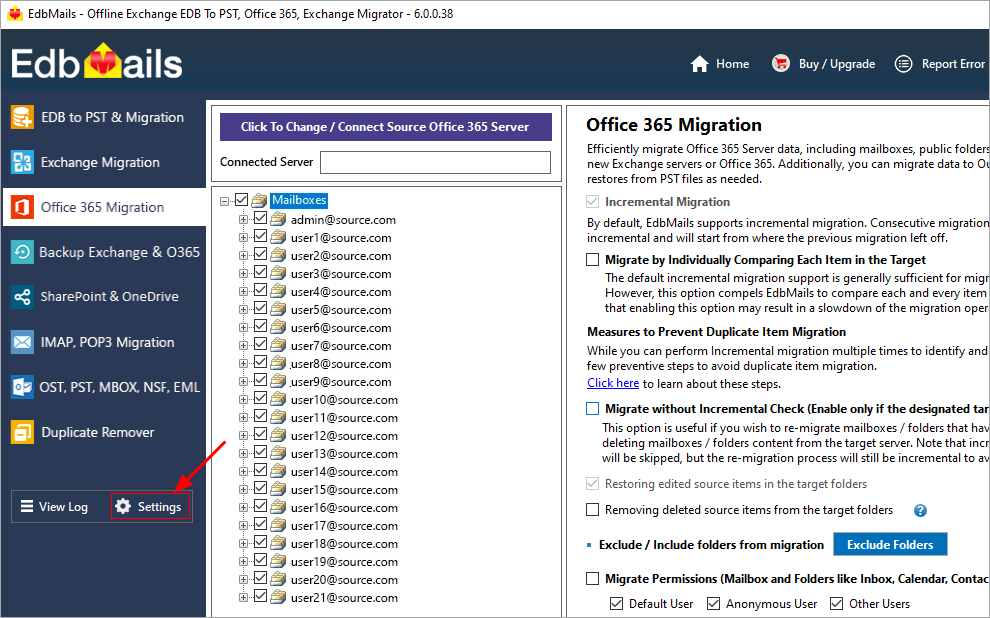 Click on the 'Settings' as highlighted in the main application window. It offers you various filter options to migrate according to your requirements.