Exchange server recovery and importance
Microsoft Exchange server is used by businesses, IT, healthcare, and enterprises worldwide and has revolutionized email communication, storage, and collaboration, among other things. It consists of user mailboxes and stores important data such as attachments, files, notes, tasks, and calendar entries. Any damage to the Exchange server results in significant downtime and data loss, which industries are unable to cope up with. External threats to an Exchange server include hacking attempts, malware attacks, hardware failure which can be disastrous for banking, finance, stock markets, hospitals, and health care units. In cases of such failures, the Exchange server becomes inaccessible and users are unable to access their mailboxes. The errors can occur for a variety of reasons, but they all have one thing in common: they affect the Exchange database file, making it corrupted or orphaned. Let's take a look at the most common reasons why an Exchange server fails, and how to recover mailbox data from an Exchange server crash by using EdbMails EDB to PST converter.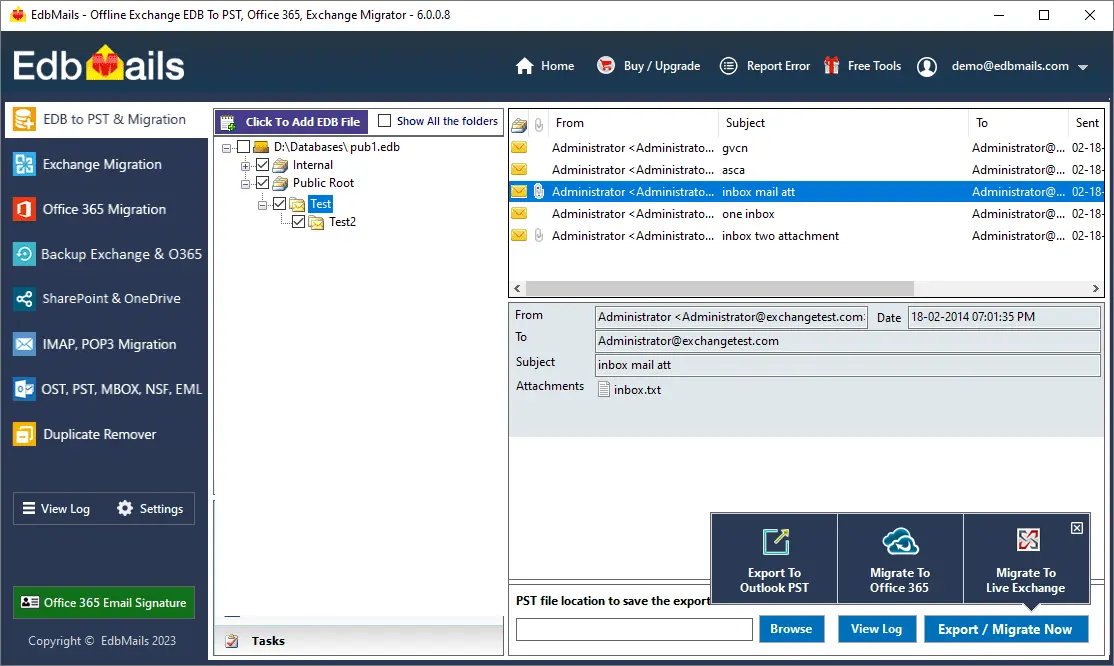 Common causes of Exchange server crash
Hardware failure on which the Exchange server is installed
Shortage of computer memory available for working
Sudden or abrupt system shutdown
Power failure which terminates the server unexpectedly
Incorrect or faulty update installation
Using an outdated Exchange server version
Overgrown Exchange database file
Malware or virus infection
Accidentally formatting your hard drive
Deleting or erasing system files
Not using the latest Windows Server OS
Application conflicts with Exchange server services
Manually terminating Exchange applications
Missing or deleted Exchange database log files
There are numerous other reasons why you may be unable to access your Exchange server. For instance, when the server goes down, the Exchange database (EDB) file fails to mount. As a result, mounting an EDB file to the server is a difficult task which requires technical knowledge and you must recover your mailbox data as soon as possible to avoid further data loss.