Need for Exchange EDB recovery and backup
An Exchange server stores emails, notes, tasks, calendars, and large amounts of data, including files and Public folders. Due to the huge volume of data it is important to export them to another format, such as PST. The server can fail at any time or become infected with a virus, rendering the mailboxes inaccessible or resulting in data loss. During a data disaster, an IT administrator may have few options if they do not know the proper procedures for recovering and restoring Exchange server data. As a result, performing regular backups and exporting mailboxes at regular intervals should be at the top of any organization's priority list. Exporting mailboxes to PST is also required, for instance, when an employee leaves the company and the contents have to be extracted for archiving or compliance purposes. Some businesses continue to use older legacy versions such as Exchange 2010 and 2007, while the vast majority have upgraded to 2016 and 2019. As a result, exporting mailboxes from different versions requires careful consideration. In this article, we will examine the manual and automated methods for exporting mailboxes to PST in Exchange 2019, 2016, 2013, 2010, 2007.
How to export mailboxes to PST in Exchange 2019, 2016 and 2013?
To export mailboxes to PST in Exchange 2019, 2016 and 2013 to PST, grant the mailbox import and export permissions to the Administrator account from the Exchange Management Shell (EMS). Export individual mailboxes and archives to PST from the classic Exchange admin center (EAC).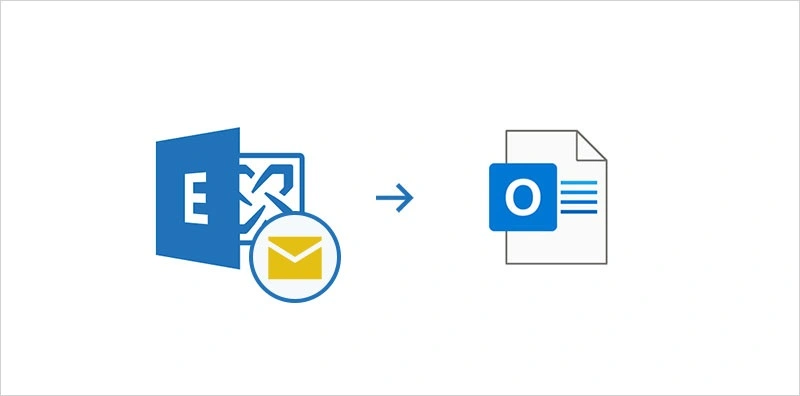 Steps to export Exchange 2019, 2016 and 2013 mailboxes to PST
Step 1: Launch the 'Exchange Management Shell' as Administrator
Step 2: Assign the Exchange administrator account the 'Mailbox Import Export' permission.

New-ManagementRoleAssignment –Role "Mailbox Import Export" –User "Administrator"

Step 3: Next, create a new folder on your computer to save the PST files
Step 4: Right click on the folder and select 'Give Access to' > 'Specific people'
Step 5: Add your username to the list and give it Read/Write access
Step 6: Copy the network path (UNC) of the shared folder by clicking 'Share'
Step 7: Login to the Exchange admin center as global administrator user
Step 8: Click recipients, then the three-dot menu under mailboxes
Step 9: Click on 'Export to a PST file' and select the mailboxes to export
Step 10: Finally, specify the shared folder's network path to start exporting the PST file