Settings - Apply filters for your Export / Migration
Settings
EdbMails provides a global settings to apply various filters for your export / migration operations. You can Include / Exclude items from
the export operation using following parameters:
1. Sent and Received Date
2. From
3. To
4. CC
5. BCC
6. Subject
7. Attachment Name
Click the 'Settings' menu item from the EdbMails main user interface as shown below: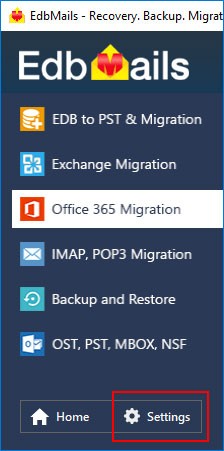 Using the below screen, you can enter the desired values and click the 'Save' button.
NOTE: Since it is a global settings, filtrers are applied to all the export and migration operations. Uncheck the option 'Include / Exclude filters for export and migration' if you do not wish to apply the settings for your export / migration operations.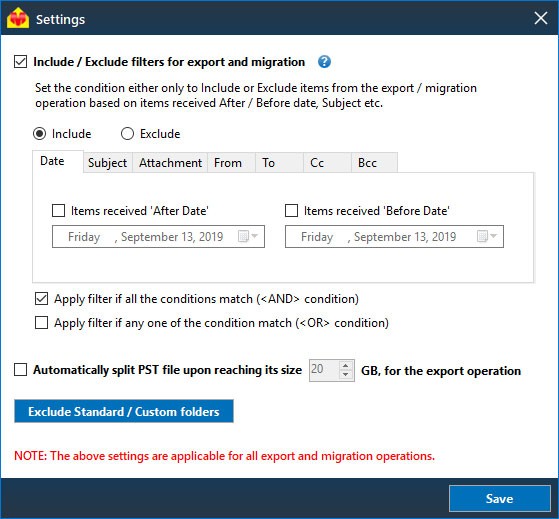 EdbMails Demo / Trial Version
Step 1. Download and install EdbMails
Step 2. Click the 'Start Your Free Trial' button
You have selected Personal Bundle license. Using this license, you can recover and export EDB files,
PST files and OST files to PST. For Office 365 and Live Exchange Migration, choose the suitable plan.
EDB Recovery Personal Edition