What is an orphaned Outlook OST file?
The Offline Storage Table (.ost) file is a local copy of the mailbox on the Exchange server. Whenever the mailbox on the server is not available permanently, the OST file is called orphaned.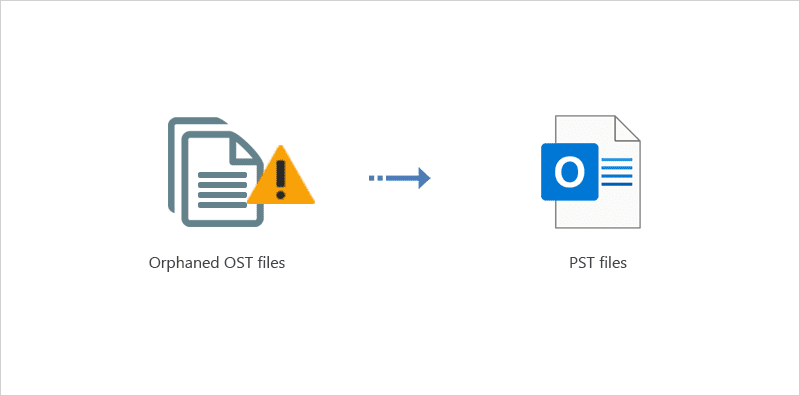 In other words, an orphaned OST file is an offline Outlook data file that has lost its synchronization with its corresponding Exchange server mailbox. This can happen due to various reasons such as Exchange server crashes, mailbox deletion, or accidental deletion of the original mailbox profile. Once the synchronization is lost, the OST file becomes unusable, and you cannot access it from Outlook. To regain access to the mailbox data, you must convert the orphaned OST file into a PST file format that can be imported back to Outlook.