What is an encrypted Outlook OST file?
Outlook OST files are local cached copies of the mailbox data on the Exchange server. All changes in the Exchange server are synced with the OST file when Outlook connects to the server. The security of the data is paramount in such synchronization operations and as a result, the OST file is inherently encrypted with a MAPIEntryID GUID key. If you want to access your data or emails you must convert the OST file to a PST file. However, an OST file can also be encrypted using the Outlook's account settings feature, preventing data mishandling. In such cases, passwords are required before accessing the data. These encrypted Outlook database files are susceptible to corruption, rendering the email data inaccessible.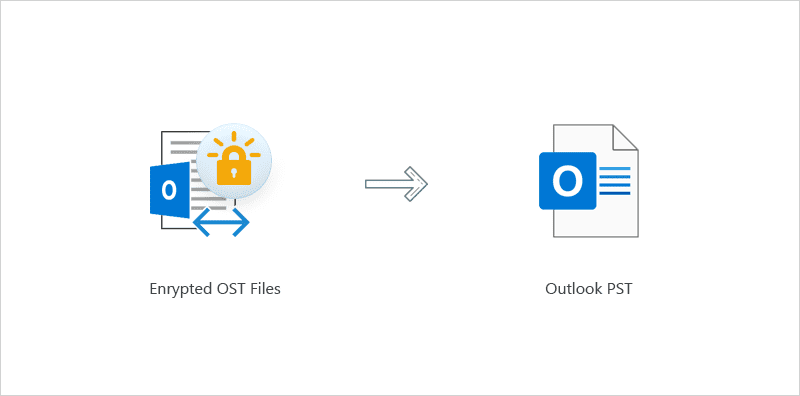 In certain situations, it may become necessary to extract and convert the OST file to access the stored email data. This could occur due to a variety of reasons, such as file corruption, email backup, or inaccessible Exchange server mailboxes. However, extracting data from an OST file can become a challenging task, particularly when the file is created by an older version of MS Outlook.